Fuel consumption accounts for a significant fraction (26~34%) of the truck operation cost. It is thus a central concern for trucking companies and individual drivers to reduce fuel consumption while delivering goods on time. E2pilot will address this critical need by providing the first online eco-routing service specifically for heavy-duty truck drivers and companies to save fuel costs while meeting the timely delivery requirement. Given the origin, destination, and pickup/delivery time windows, our service provides path and speed instructions showing on GPS-like apps on smartphones for the truck drivers to transport freights on time with minimum fuel consumption.
Tunable trip time
Our solution will allow our users to change trip time. When our users have a relaxed deadline, we can tell them how to utilize the extra time to save more energy.
10+ PhD-year research
Our product uses advanced algorithms based on 10+ PhD year reasearch with top-venue papers with award-level recognition.
20% Fuel cost saving
E2Pilot can achieve up to 20% fuel cost savings and up to 10,000 liters savings per truck per year
Video
Demo
See our demo at https://www.e2pilots.com/map/ (under development).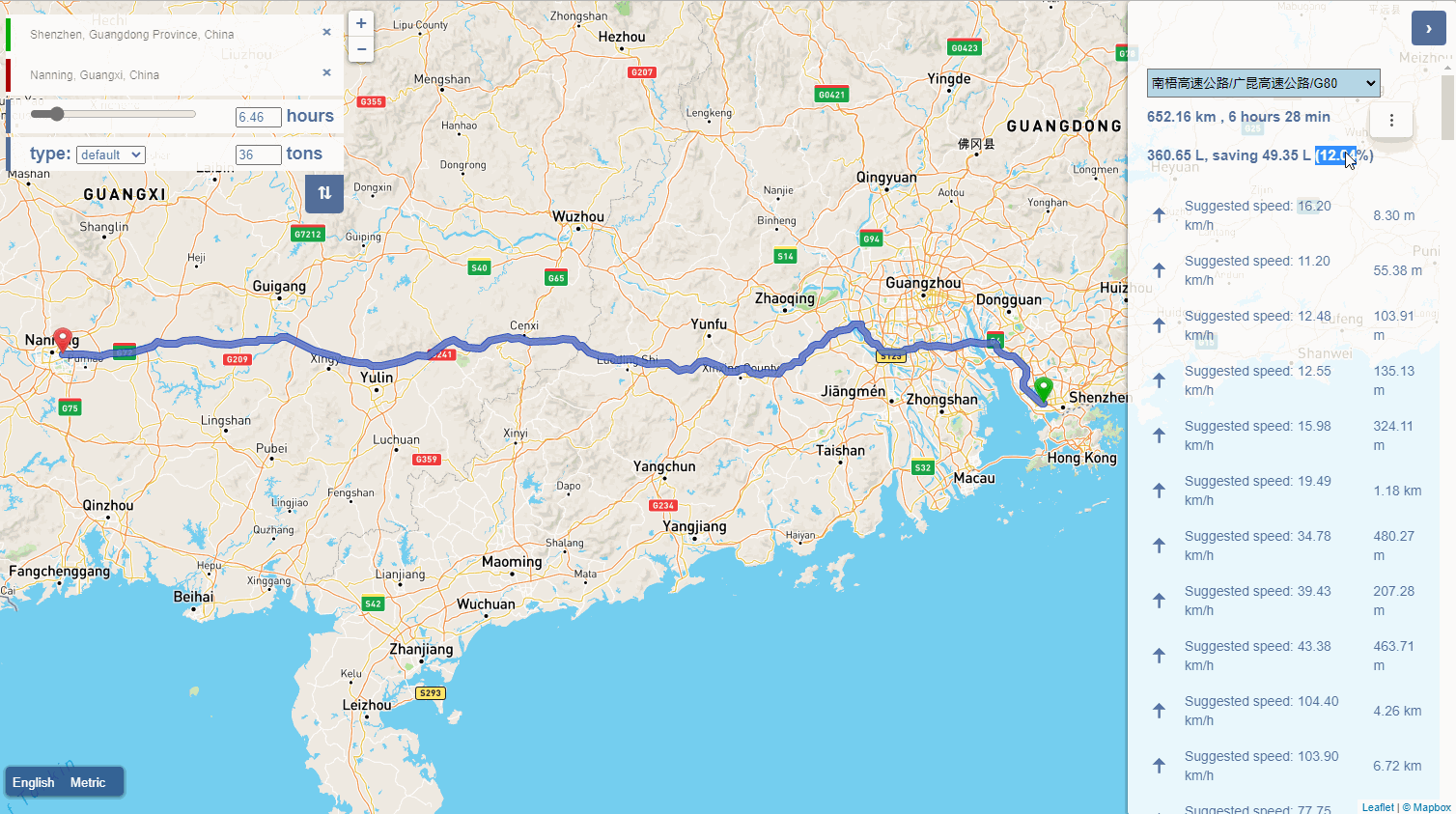 Contact
info@e2pilots.com